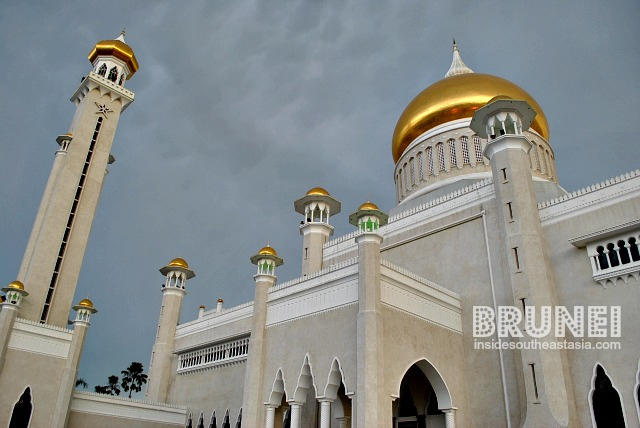 Brunei's rich heritage is owed to Malay traditions but Islam has won its people's heart. It maybe small compared to other Southeast Asian countries but this sultanate is glorious and wealthy.  Brunei is located in the northwestern coast of Borneo and  does not rely on tourism to enhance its economy;  the rich oil and gas deposits alone is more than enough to help the sultanate survive.
Here's a quick guide to help you plan your trip to Brunei:
See & Do
Do a walking tour of the city center, start at the Omar Ali Saiffudin Mosque and move to Jalan Sultan to visit important buildings such as Brunei History Center, and the circular Royal Regalia Building which has an extraordinary collection of precious crowns, coronation carriage, and a silver sailboat from Maldives among others. Also look for the Brunei Museum along the Brunei River, it has an interesting Oil and Gas Gallery and Islamic Art Gallery.
Sleep
For budget travelers, Pusat Belia has inexpensive male and female dorm beds at BND19, and KH Soon Resthouse near the bus station (tel: 222-2052) has spacious ac double rooms starting at BND33.  Live like a local, stay at a Water Village Modern House (near the water village museum) priced at BND 30 per night, email wv.malaymodern[email protected] or contact  Hj Ahmad Bin Bujang at +673 8816837.
Eat
Feast on Bruneian food like satay, pais, lalap and belutak among others at Tamu Kianggeh near the KianggehRiver. Gerai Makan is bursting with outdoor restaurants serving cheap foods.
Shop
From BSB bus station, ride a bus (BND1) to The Mall at Gadong, the shoping haven of Brunei locals.
Must-try
At dusk, charter a boat to the mangrove swamps near Kampung  Ayer and marvel at the scenes of countless fireflies. Visit the Ulu Temburong National Park, do the canopy walk and be mesmerized by the scenic view of the lush jungles.
Insider tip
Brunei dollars has the same value as Singaporean dollar, you can actually use Singapore currency in Brunei.
Trivia about the destination
Bangar  city is only 28 kilometers from Bandar Seri Begawan, getting there by land is possible however since it is separated by Malaysian territory, you need a passport in handy.