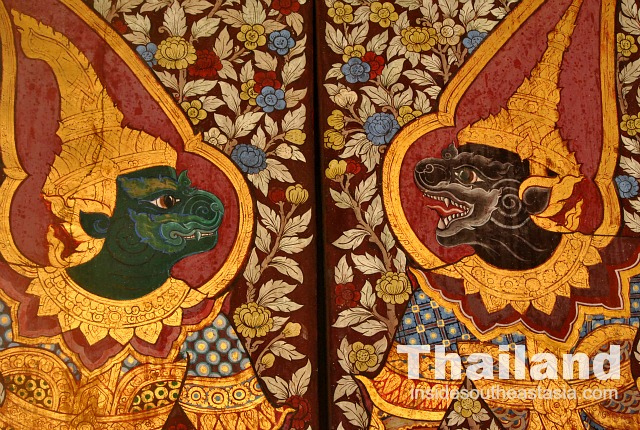 If you don't have the luxury of time to explore the spectular wonders of Thailand, try the following trip ideas to make your stay memorable.
Pay a Visit to the Grand Palace –  One of the top tourist attractions in Bangkok, the Grand Palace  beckons tourists from around the world. If you wish to go temple hopping without much hassle, this is the place to be. The Grand Palace is the official residence of the King of Siam and Thailand since 1782, it is home to interesting museums,  beautiful government buildings and dazzling temples.
Feast on Thai Food – One of the best foods in Asia and perhaps the world is Thai food. Aside from the rich culture and beautiful attractions this kingdom has to offer, many backpackers choose Thailand as their base in Southeast Asia due to the availability of delicious local cuisines that won't hurt your wallet.
Relax in the River –  If you're pressed for time to fly to the nearby beach then why not try relishing serenity by the river banks or  maybe hop on a boat to experience a cruise! The waterways that flanked Bangkok and Chang Mai offer a welcome respite from the lively cities. 
Get a Thai Massage – A visit to Thailand will not be complete without experiencing the traditional Thai massage.  This relaxing treatment is offered in any parts of the country but the best of Thai massage can be found in Wat Pho in Rattanakosin Island in Bangkok, where one of the earliest Thai massage school which was built in 1962 is located.
Explore a Thai Market – If you want to go local, pay a visit to any of a traditional Thai market.  Must-see is the floating markets near Bangkok like Bang Khu Wing. Best time to visit is early in the morning when the boat is still full with fresh produce. Also check out the market near the wharf of ferries bound to Wat Arun (Temple of Dawn).
See a Traditional Thai Dance – The sophisticated traditional Thai dance is inspired by the classical dance of India. One of the best locations to see local Thai dance is at Bangkok's Erawan Shrine. Here a Thai orchestra and Thai dancers performs whenever a visitor pays them to do so.